Dec 23, 2019 Anjan Barman
As an HR professional or the CEO of an organization, you know better than anyone else that employees are the growth engine of your company. Employees can make or break any business and one needs to maintain utmost caution while headhunting. Here are a few typical concerns of today's recruiters:
Spotting right talents - Outdated recruitment tools
Tedious interview and onboarding - Flawed communication; a lengthy feedback process
Hiring efficiency - Successfully hiring candidates holding multiple offers
Low motivation - Underequipped employees and lack of appropriate self-development programs
Low productivity - Disengaged and undertrained employees
Microsoft Dynamics 365 CRM's Talent module has been crafted after careful analysis and consideration of your organization's hiring needs, pain points, and processes. Once implemented, the following results begin to surface from Day 1.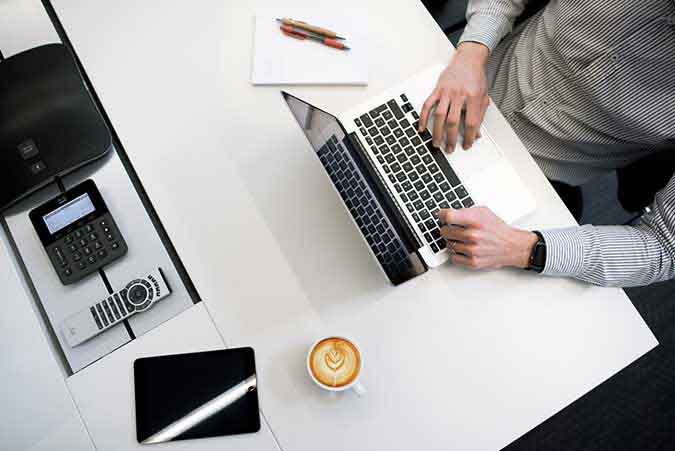 Accuracy in spotting high potential candidates
By leveraging the capabilities of Microsoft-owned LinkedIn, the world's largest talent marketplace, reaching out to the right candidate and accessing their profile get remarkably easy and fast. Since most job seekers are active on LinkedIn, the solution allows them to apply for open positions directly from the site. Candidate profiles are stored centrally and can be assessed through the Office 365 suite.
Renault Sport Formula One Team adopted Microsoft Dynamics 365 for Operations to replace its aging systems and automate manual processes in finance, budgeting, material management, expense, purchasing, HR, and payroll. Customized dashboards now allow the team to make modifications at breakneck speeds during the race.
A custom portal in place guides candidates till the end of the application process, saving their time and engaging them better. On the other hand, for recruiters, Dynamics 365 offers assistance in creating job descriptions and emphasizing the critical points of the role. By making informed hiring decisions and smart interview scheduling, recruiters can boost the hiring process to achieve better outcomes..
Get the best talents out there to work for you.
Impactful collaboration
Dynamics 365 Talent facilitates better collaboration among all stakeholders such as recruiters, managers, and interviewers by extending self-service capabilities. This makes hiring, onboarding, and training processes quick, unambiguous, and transparent. Control over configurable hiring stages and activities help build credibility with job seekers and avoid redundant candidates. Additionally, departmental collaboration is facilitated by the easy-to-use dashboards with ubiquitous access that help reduce reporting complexities.
One of the factors that determine an organization's productivity is employee motivation, something that can be boosted with adequate engagement. For this, Dynamics 365 offers actionable insights to measure employee sentiment and make the right moves...
Easy onboarding
Personalized onboarding guides help managers and HR executives to welcome new joiners and carry out initial formalities like background checks and documentation. A centralized repository holding essential data about the organization like company information, training materials, and important contacts are a go-to resource for new hires.
The same platform can be used to brief and explain new joiners about their responsibilities and objectives and help them establish cross-functional connections. Quick feedback right after each stage like initial screening, assessment tests, and face-to-face discussion makes the process simple. Dynamics 365 Talent facilitates 2-way communication that encourages candidates to share their experience after each round so that you can analyze and implement the same to improve the process.
Learn how Dynamics 365 Talent helps you attain unprecedented levels of productivity.
Performance management
Dynamics 365 for Talent lets you set employee KPIs to track individual performance and enable them to improve on their weaker areas. Employee development programs and certifications help them to this end. Dynamics 365 helps you set organizational goals for the team and track their progress.
For their future growth, employees have the entire roadmap mentioning the required skills and competencies that would help them scale professional heights. Managers can also give them the tools required to enhance their skills and competencies as per their job profiles.
Microsoft Dynamics CRM is used by 15% of companies in the Fortune 500 list including, Cisco, Bank of America, American Express, Wells Fargo, and Intel.
Finally, an asset for the team
Microsoft Dynamics 365 comes as a great help for your HR team as it automates routine tasks such as benefits, compensation, and employee attendance. It helps your team meet all compliance requirements including employee verification, health and safety regulations, etc. When automation of all automatable tasks and processes is done aptly and efficiently, employees can focus on the more critical aspects of work. This is what Microsoft Dynamics 365 Talent does to your business.
We can help
Microsoft Dynamics 365 Talent has brought amazing improvement talent hiring, onboarding, training, and getting the new hires of to a good start. We have several clients across the world who have been benefitted from our Dynamics 365 expertise. If you feel your business is in need of a modern-day CRM, connect with us to explore all the possibilities.