Dec 31, 2019 Anjan Barman
According to the CareerBuilder survey, 75% of employers say that they have hired the wrong person.
Not everything was going great for this Minnesota-based shoe manufacturer. In particular, the HR department was facing the music since the annual employee turnover rate was strikingly high and the overall morale in the office was disheartening. Production and operations were at stake and preliminary corrective measures proved ineffective.
Demotivated, undertrained, underequipped employees and flawed communication were among the causes of the problem. Unsuccessful hiring and retaining the right people also added to the problem. The tool that their HR department was using to spot and onboard talents was long-outdated and lacked quite a few critical features and capabilities.
Some of the common problems were spotting the right candidates, a tedious onboarding process, and unappealing new employee orientation. Their employee performance assessment wasn't very well-defined and productivity suffered from the lack of appropriate self-development programs. Since the footwear industry is characterized by cut-throat competition, there was an urgent need to address the problems.
As most of these problems could be traced to the CRM being used, they hoped the right one would carry all the solutions. Albeit the market offers countless solutions bragging about fancy features, Microsoft Dynamics 365 Talent appeared to meet the needs more closely than any other.
A Microsoft authorized partner was hired and after a detailed analysis of its needs, pain points, and processes, they customized the Dynamics 365 Talent module before integrating it with the other systems in the workflow. Here are the major changes that Dynamics 365 Talent brought to the process.
Get in touch with CRM experts to know more about Dynamics 365 Talent!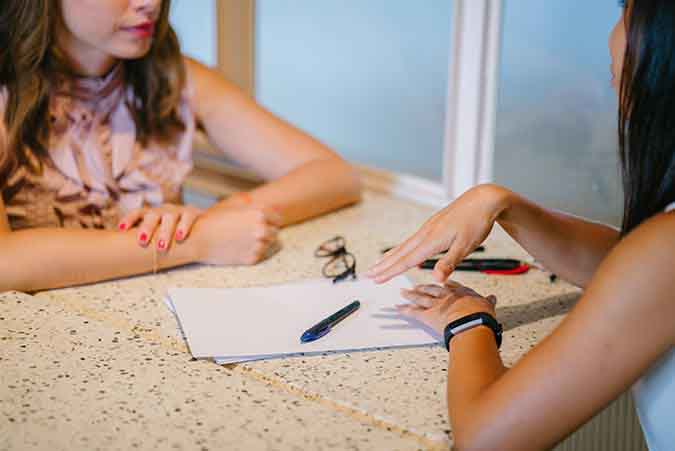 Reaching out to the right people
LinkedIn, the Microsoft-owned talent marketplace, helps recruiters reach out to the right candidates – be it shoe designers, production engineers, or sales executives. It also allows jobseekers to apply for vacant positions from the site itself. Applicants are guided through the entire process by custom portals, making it a hassle-free experience. Recruiters are now making smart choices with actionable insights offered by Dynamics 365 Talent.
Cross-departmental collaboration
For organizations such as a shoe-manufacturer, spotting and hiring special talents demand flawless coordination among the recruiters due to manpower shortage. Recruiters and managers are now in constant touch with one another and can share candidate feedback via Dynamics 365 for Talent. This is achieved with the self-help capabilities that make the process transparent. Customizable hiring stages build candidate confidence and help avoid wrong candidates. Dynamics 365 Talent facilitates candidate feedback at every stage of the hiring process and provides helpful insights that enable recruiters to improve candidate experience.
Microsoft Dynamics 365 offers interactive dashboards that make monitoring candidate status extremely easy. There's a central hub that stores employee profiles and it can be accessed by all stakeholders
Transform the way your HR department operates.
Effortless onboarding
Before implementing Dynamics 365, employee onboarding and orientation was a concern for managers. Now there's a whole set of repository for managers and HR people to make the initial days memorable for new joiners. Information like organization details, training materials, and important contact numbers are at the disposal of the new hires. They are also informed about their roles, expectations, and performance rewards in the organization.
A few big names preferring Dynamics 365
BMW, Volkswagen, Nokia, Prada, Lenovo
Productivity Management
KPIs are effective indicators of both individual and team performance. Managers now set revealing KPIs to help employees identify their weak areas and work on them. The tool lets managers and HR personnel boost team morale by gauging employee sentiment. The client now encourages the professional growth of employees and equips them with the best tools, development programs, and certification courses used in shoe-manufacturing. There is an efficient tracking process of the employee progress and by smartly using the KPI feature, the client has brought about a 15% increase in quarterly production.
Automating tasks for HR
The HR department has ample time to focus on other value-adding activities as Dynamics 365 has automated most repetitive processes. It is particularly helpful for tasks like employee verification, payroll activities, and health and safety regulations. Apart from these, employee benefits, compensation, and attendance are easily automated by Microsoft Dynamics 365 Talent.
Within a year of implementation, our shoe-manufacturer has successfully turned the office affairs to their advantage. Right employees are at the helm and the team bonding is inspiring. A clear cut-road to employee progress is also ensuring business profits and market domination and the company is exploring overseas markets for the first time.
We can help
Microsoft Dynamics 365 Talent has brought amazing improvements in hiring, onboarding, training, and getting talents off to a good start. We have several clients across diverse industries who have been benefitted from our Dynamics 365 expertise. If you feel your business needs a modern-day CRM, connect with us to explore the possibilities.