Security and privacy concerns in business have skyrocketed recently. Organizations are now heavily focusing on security, not just to safeguard their assets and customer privacy but also to comply with security guidelines. If you own a business and manage personal data, you've probably heard of it – and if you haven't, the time has come to understand it. On the 25th May 2018, a new regulation enforcing an innovative way of collecting, storing and using personal information will apply all over the EU. Often shortened to GDPR, the General Data Protection Regulation is an EU regulation replacing the Data Protection Directive of 1995. It specifies how consumers' data should be used and protected. For businesses, it requires you to start making the changes needed to ensure you're compliant.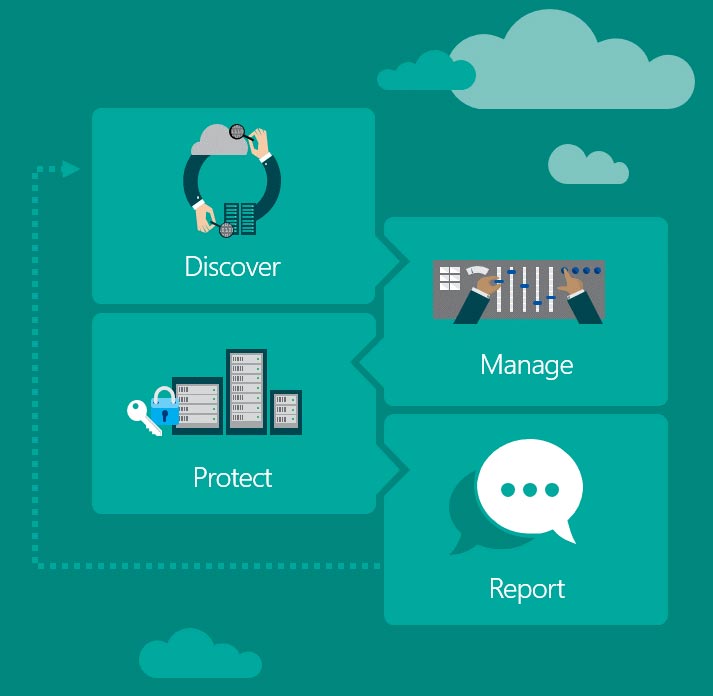 Although GDPR imposes new rules on organizations in the European Union (EU), those that offer goods and services to people in the EU, or those that collect and analyze data tied to EU residents, it is important to note that every industry and organization will be impacted in its own way and will face its own unique challenges in complying with GDPR – no matter where they are located. Using enterprise systems like Dynamics 365 can help you accelerate your GDPR compliance.
What is expected?
GDPR is set to bring privacy and security to the forefront of a lot of business decisions. Every organization, no matter how big or small, is going to be affected by GDPR. With GDPR coming into effect in May 2018, respect and protection of personal data are key – irrespective of whether it is stored, processed or shared. With the regulation underway, there is a lot of work to do: privacy and data management practices will need to be reviewed, privacy policies will need to be elaborated, and privacy documents will need to be rephrased to ensure greater transparency. It's essential to understand your obligations to GDPR and how to meet the newly laid out guidelines. With the use of the right tools, methods, and practices, and iterations to current privacy and data management practices, you can streamline the GDPR compliance journey. Implementing greater data access and control rules, and risk assessment procedures will go a long way in ensuring GDPR compliance.
How Dynamics 365 Can Help?
Microsoft has always made privacy and security a top priority; Microsoft's products have built-in security measures like role-based and record-based security, field-level security, and multi-factor authentication that protect and safeguard data from threats and breaches. But with GDPR on its way, Microsoft is ensuring that their products aid in the transition in meeting GDPR compliance. If you are a Dynamics 365 customer or are planning to become one, you can be sure that your instance of Dynamics 365 will automatically meet the required GDPR compliance requirements.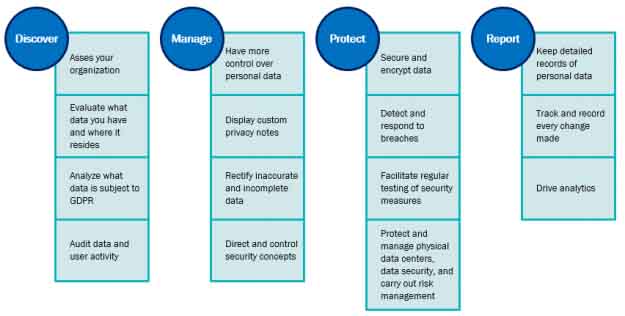 Microsoft Dynamics 365 offers several features that will support you on your journey to being GDPR compliant.
Reduction of risks: Dynamics 365 includes a safeguard by having all data in the same place – CRM – including personal data relevant to GDPR.
Higher level of security: Dynamics 365 enables control and management of who has access to this data. For example, it offers the ability to group together a set of privileges that limit the tasks that can be performed by any given user or to restrict access to specific records and even fields.
Protection of the personal data that you control or process: Dynamics 365 is designed to optimize the security of your data: it is built using the Security Development Lifecycle that embeds security requirements into every phase of the development process and works with an encryption in transit between your users' devices and our data centres, as well as in a Microsoft's data centre. Microsoft is a leading partner to the UK Governments Cyber Security Strategy. In today's world of cybercrime and ransomware, it's important your data is in safe hands.
Get Compliant!
With data becoming a critical asset for organizations, and with GDPR on its way, there is going to be a transformational shift in the way people control and govern data. Microsoft – Dynamics 365 in particular – is going to help translate privacy regulations into business practices and technology solutions, simplifying the GDPR compliance journey and enabling you to drive more agility and innovation. Designed with industry-leading security measures and privacy policies to safeguard your data in the cloud, Dynamics 365 can help reduce risks and simplify the GDPR compliance journey. GDPR applies to everyone, and with the deadline –May 25, 2018 – soon approaching, it's time to sign up for Dynamics 365, and take a single, significant step towards compliance. Benefit from Microsoft Dynamics 365 features such as identity and access management, encrypted connections, and data centers that provide security and data privacy in the Trusted Cloud.